School Attendance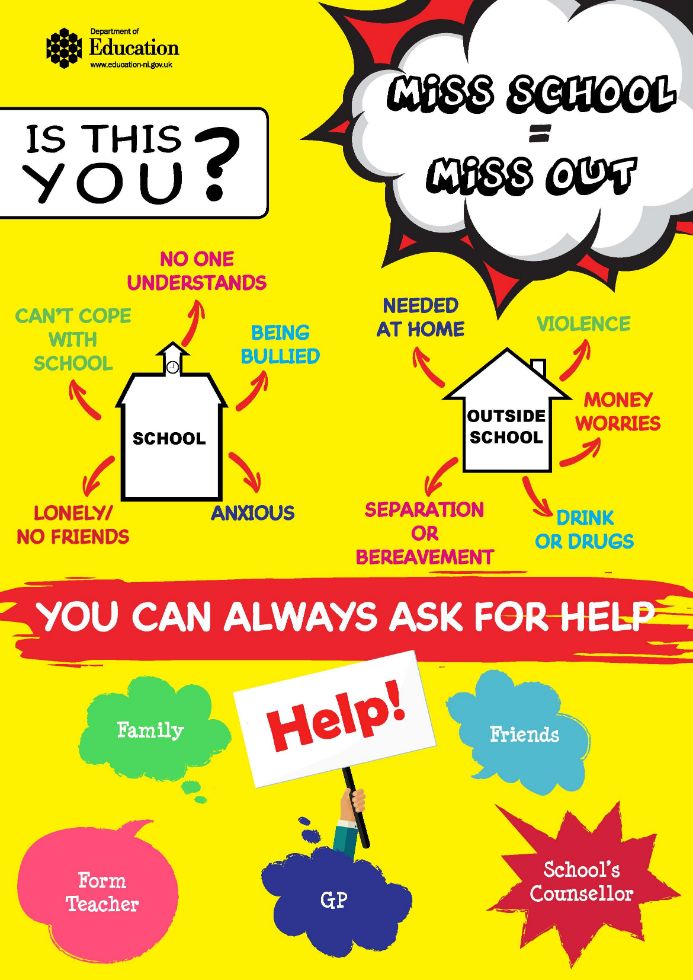 Attendance at school is extremely important.
If your child misses a day, you must fill in an absence form and send it with your child on the day they return. This ensures that we can use the correct attendance codes on our records. If no absence form is present we have to record that absence as unauthorised and this will affect your child's overall percentage attendance.
Holidays during term time are not permitted and will be marked as unauthorised. Children missing several days to a full week or more at a time miss a large amount of learning that cannot be caught up on by the teacher.
Attendance should be kept above 95% where possible to ensure children have the best possible opportunity to learn and make progress.
If you are having difficulties regarding attendance or would like support in this area, please contact your child's teacher for more information.
Miss School = Miss Out (NI Direct)
Ballytober Primary School, 60 Priestland Rd, Bushmills, County Antrim, BT57 8UR
Phone: 028 2073 1404